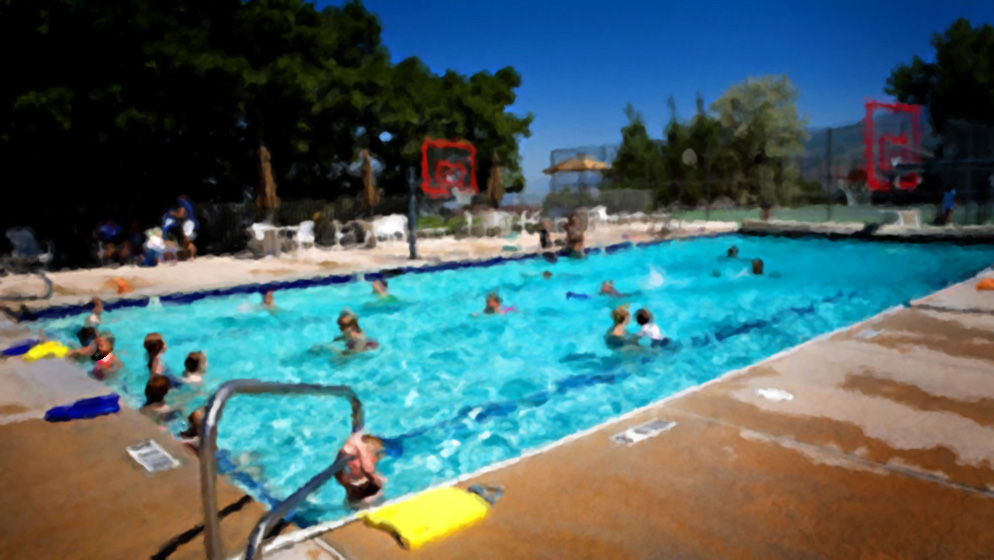 North Canyon Swim and Tennis Club is dedicated to healthy recreation in a safe, clean, family oriented environment. We are a not for profit, member owned corporation. For available memberships please check the Membership page.
COVID-19 Information:
Club hours are: 12:00pm - 9:00pm (Mon-Sat) and 1:00pm - 7:00pm (Sun).
We will be cleaning and sanitizing all tables and furniture each night, so we ask that members be
gone at closing
, not starting to pack up at that time.
According to CDC/Health Department guidelines the following rules will be in place until further notice:
50 PEOPLE MAX are allowed at the club at one time (including employees). Call the front desk if you want to check before coming.
NO GUESTS allowed - NO EXCEPTIONS.
NO unaccompanied children under the age of 15. Parents/Guardians MUST be present (older siblings do not count).
6 feet social distancing IN the pool, as well as on the deck.
Do not move tables/chairs. We are placing furniture to maintain a 6 foot distance.
No congregating on the deck or tennis courts. Stay at a table with your family or on a chair 6 feet away from other members.
Limit swimming time to 2 hours if we are at capacity. (If needed, we will implement a time reservation system.)
Pool noodles will not be providved. You may bring your own, but please take them with you when you leave. All toys left will be put into lost and found for one week and then discarded.
Wipe your tables and chairs after use.
Membership fees are due
Login
to your account to make an online payment.
©2020 - North Canyon Swim & Tennis Club